Class 5 2017-2018 Saint John Paul
Parental Workshop - Reading Year 2
Butterflies
Class 5 were interested in animals and how they change so we have been watching the process up close in the classroom. We have been able to watch our tiny caterpillars change into beautiful butterflies. Unfortunately they all decided to emerge when we were not in our classroom, but still the experience has been fantastic. Today we released our butterflies and they all few off happily to their new home.
Pentecost day
To celebrate Pentecost, the children have dress in red, yellow, orange and white to represent the flames that appeared on the disciples heads when they were filled with the Holy Spirit.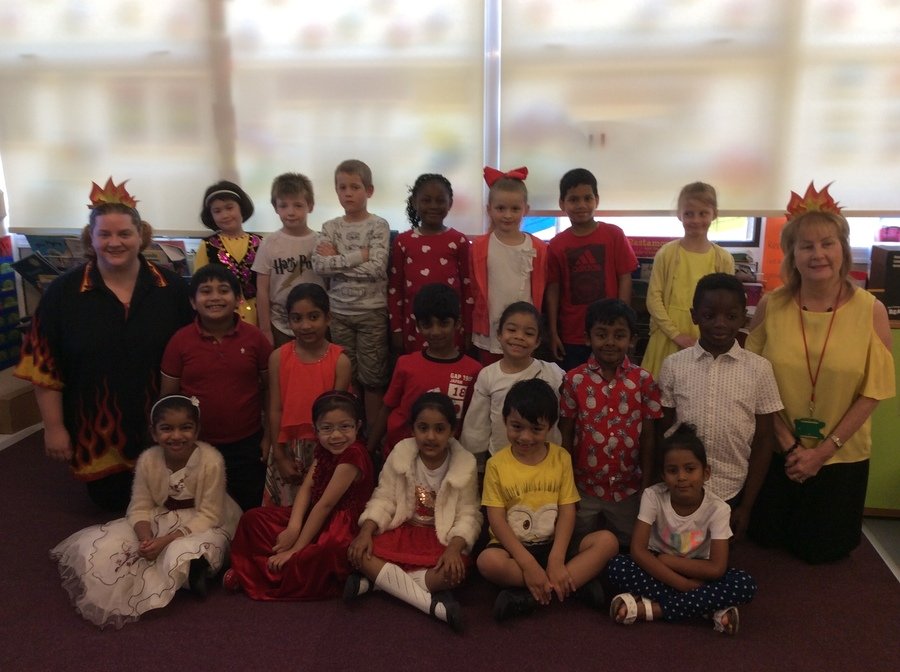 Bunting
This term for Design and Technology we have been designing and making our own fabric bunting. We will be presenting this to nursery to help them learn their numbers. We are very proud of our bunting and hope you like it too.
Castles
We started our castle topic by looking at the features of a castle and making our own one including these features. We are very proud of the castles we made and can name many features that castles need now.
Planting
During science week we have been planting the school eco-garden. Each year group has been given a plot. We have planted a variety of flowers and vegetables to make our plot pretty. All the children had the opportunity to plant their own seeds. Take a look and see how our plants are growing.
Mad Science
For science week we were lucky enough to have a scientist from Mad Science come to do an assembly for us. He taught us all about what we need to make fire- fuel, oxygen and heat. We also learnt that if you take one of these things away then there is no fire. It was exciting to see him do some experiments to show us about this.
Chicks
We luckily had a visit from the week old chicks that reception had hatched from eggs. It was a wonderful experience to see how small they were and to see how they had started to grow some of their own feathers. Thank you Reception for letting them come to see us.
Book Character Day 2018
The children wore some wonderful costumes and could talk about their favourite book character.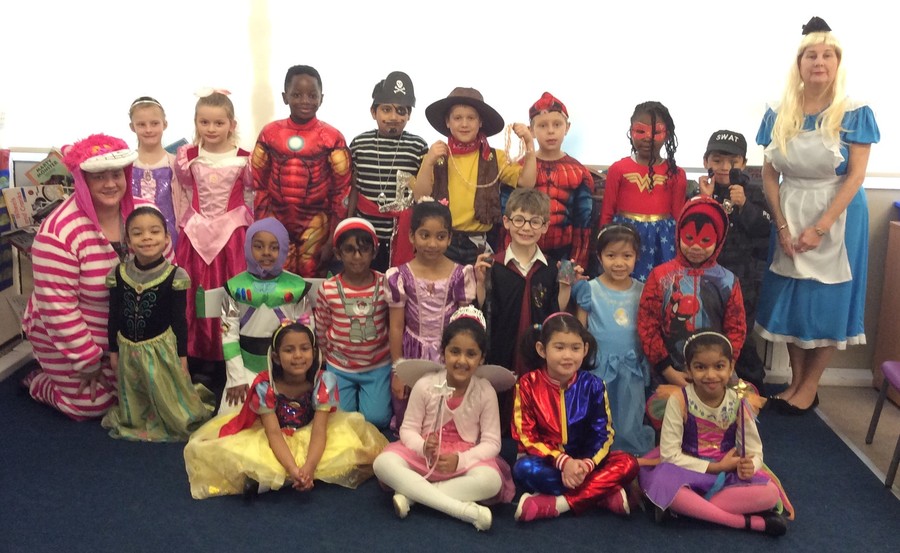 Rastamouse comes to the school
During book week we were lucky enough to have a visit from the author of Rastamouse- Michael De Souza. He taught us a poem and even read one of his stories to us. We loved hearing him bring the book to life.
Kites
In the Spring term as part of our DT we made kites. Although we found this hard, at first, to do we persevered and were able to design and make some wonderful kites by ourselves.
Saint John Paul (Class 5) Assembly 25th January 2018
New year, new starts and our resolutions
At the beginning of each year many people reflect upon their life and what they can do to improve it.
January tends to be the time when we attempt to turn over a new leaf, making resolutions to make new starts.
What have you thought you would do this New Year? Have you managed to stick to it?
Dear God,
Thank you that each new day is a day full of opportunities.
Thank you that each New Year is full of opportunities and to have a fresh start.
Please help us when we make mistakes and are struggling to achieve our hopes and dreams
Amen
Balloon release
After our assembly the classes wrote a resolution on a balloon to send up to God and as a class they released them.
Bright Sock Day Autumn 2017
Raising money for CAFOD
Grammar Meeting Autumn 2017
Curriculum meeting with year two parents.
Handwashing investigation Autumn 2017
In our science this half term we investigated the best way to clean our hands, soap, hand gel, warm water or cold.
Super Salads Autumn 2017
As part of our design and technology topic this half term we have been learning about super healthy salads and how to use simple kitchen tools to safely prepare them.
Art- Giuseppe Arcimboldo
We made some pictures with leaves based on Giuseppe Arcimboldo
Scroll down to see your picture!
Investigating Maths problems
We investigated in our numeracy, different ways that we could make fractions. Then we were displaying our work in the fraction museum.
Gym
We have been working hard in our gym lessons to learn new skills.
Anti Bullying Week
In November we looked at how we should not bully and we thought about things that we could do if we ever saw someone else bullying. On the Friday of anti bullying we all wore blue to show that even though we are all different we are equal.
We made our class pledge 'In Class 5 we will not bully and we will always tell an adult if we see something we do not like. We are all friends. We are the St Joseph Family'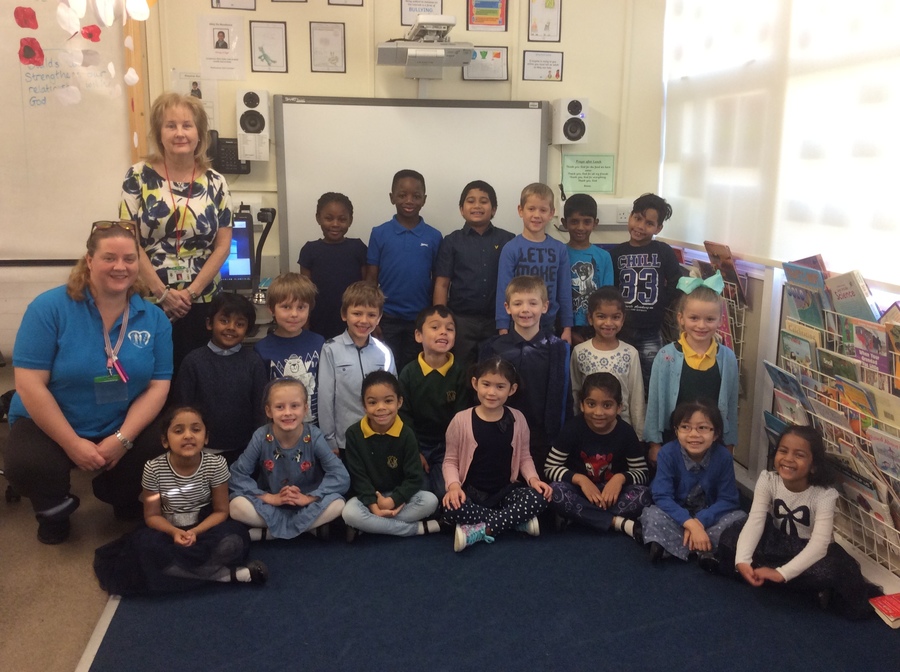 RE- Beginning with the church
During this topic we were thinking about how we can welcome different people into our lives, our families, our school etc. We thought of some ways that we could do it below.
Maths- Arrays
When we were looking at repeated addition we made some arrays using cubes to help us find out the answers. From this we were able to write a multiplication sentence as well.