Reception
Welcome to Reception's page.
We hope you enjoy reading about and looking at all the great work we are doing.
Parents, scroll to the bottom of our page to see the Notice Board and to access our Weekly Newsletters.
Reception Spring Concert
On Friday 23rd March the reception classes performed their Spring concert . Please take a look at our happy children and staff. We all really enjoyed our singing and dancing, especially when our Mummies and Daddies joined as well.
Class 1 - Saint Bernadette
Ms Lucey and Mrs Fernando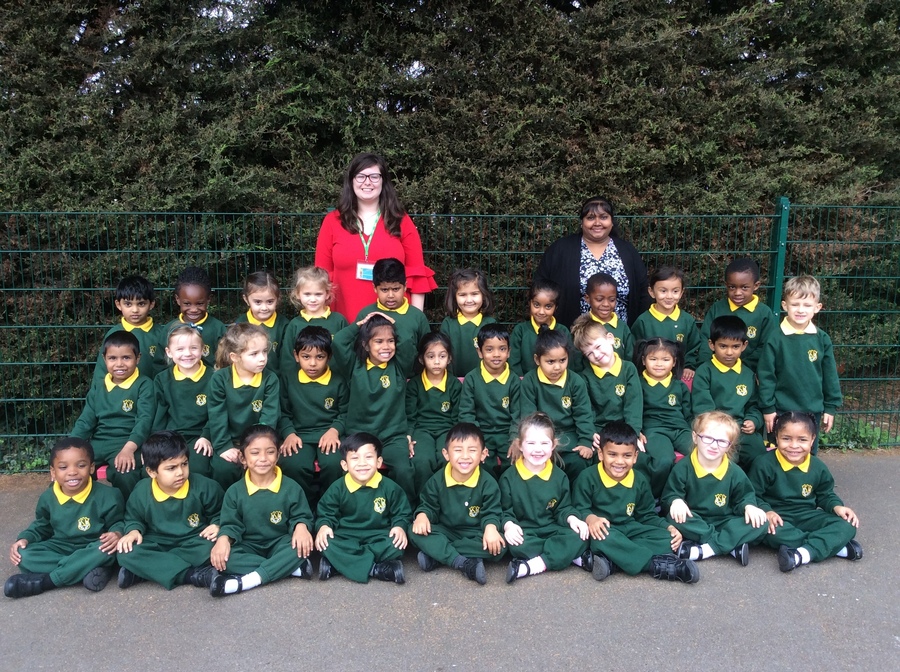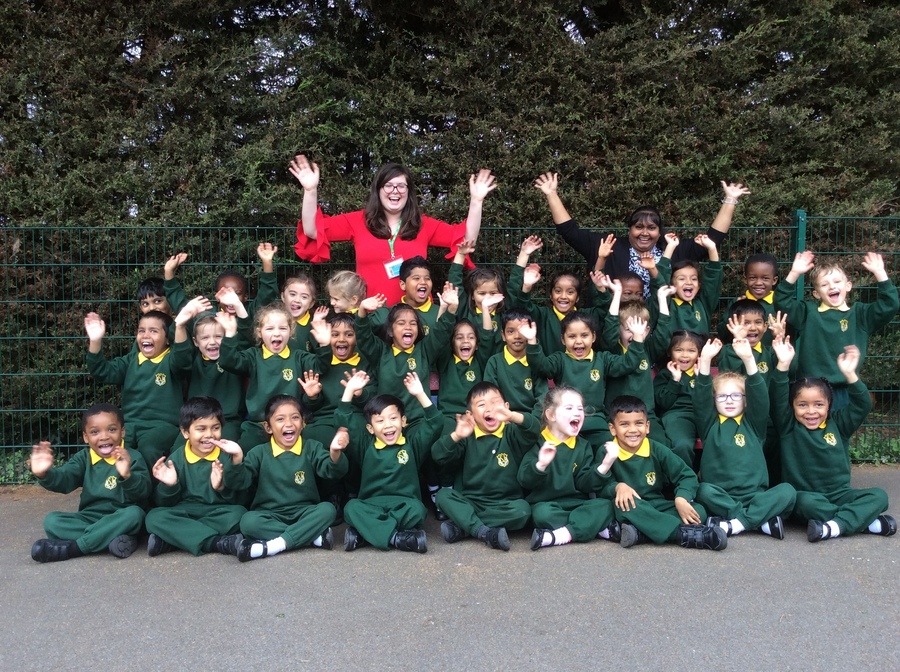 Class 2 - Saint Patrick
Ms McAndrew, Mrs Veraldo and Ms Sedielewska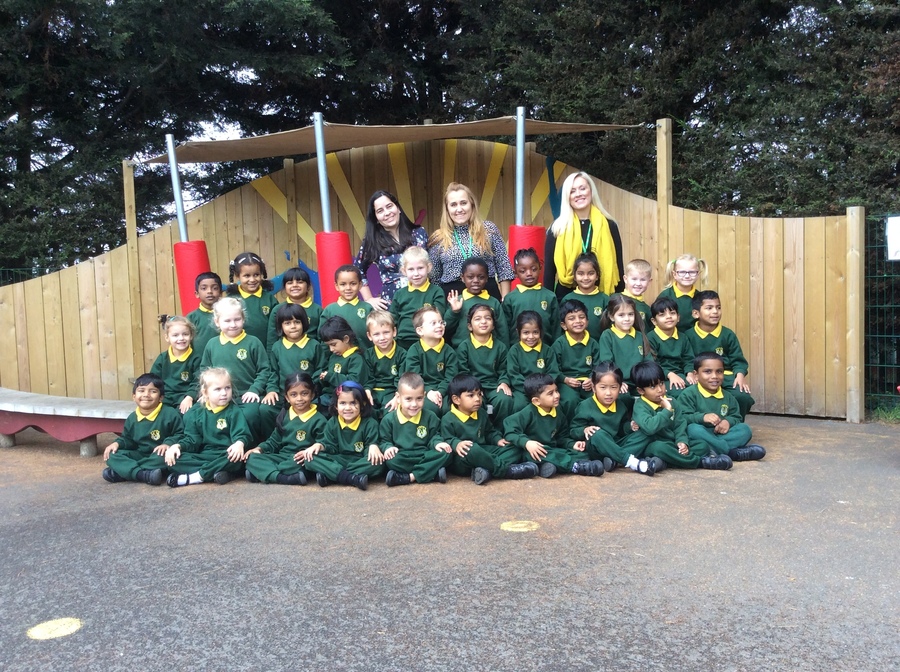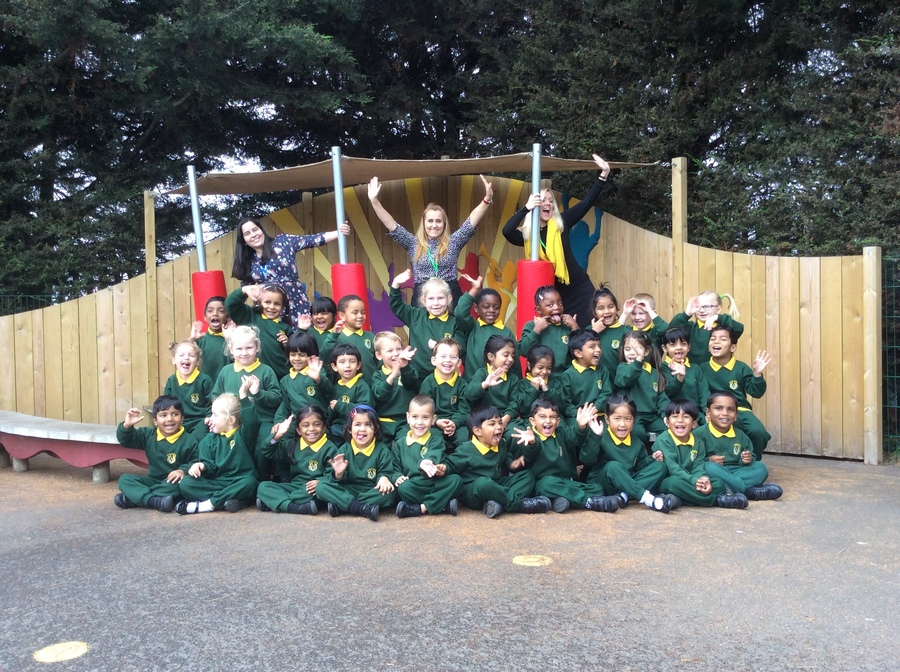 Booster Teacher
Mrs Evans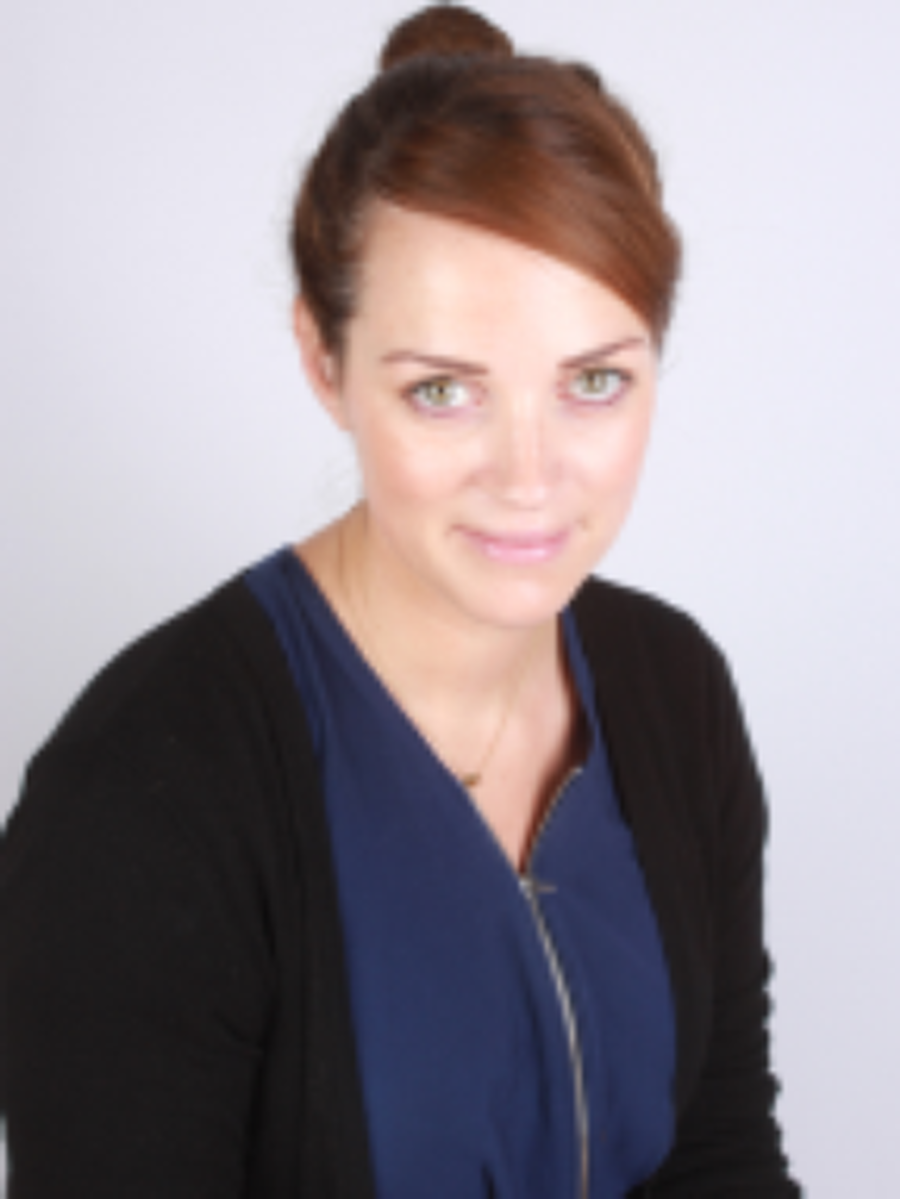 Hounslow Farm Visit
Reception enjoyed their farm visit this Spring. They met farm animals, exotic animals, explored the farm and experienced a great owl show. Thanks to all the parents who helped us with our trip. It was an enjoyable and educational trip.
Anti-Bullying Week
The children wore blue clothing to promote Anti-Bullying Week. They children made a class promise about how they will combat bullying and wrote it on their blue balloon. All of the school came together to release the balloon and celebrate sharing our Anti-Bullying message with all of Wembley.
2D Shape Hunt
The children explored the school and the outdoor areas, looking for 2D shapes. They found circles, squares, triangles and rectangles. The children are learning how to explain how these shapes are different or similar.
You can find shapes at home and bring them to school to show us!
Picasso ICT Artwork
The children used Picasso's artwork as inspiration for their own. They explored using different colours and lines, as well as learning how to use a new IPad application.
Bible Day
For Bible Day, the Reception children and teachers dressed as various characters from the Bible. The Reception children and parents made a huge effort with their costumes. The characters included Mary, Joseph, Jesus, Eve, the Wise Men, angels, shepherds, the Good Samaritan, King Solomon, King Herod, Elizabeth, Rebecca, and many more. The Reception teachers dressed as animals from Noah's Ark.
World Book Day
The reception children dressed up as their favourite character from a book for Wold Book Day. The outfits were wonderful and the children were very amused by the teacher's outfits too. Reception were lucky to have Year 4 students visit them to share their favourite books with us.
Trip to Hounslow Urban Farm
Reception had an amazing trip to Hounslow Urban Farm. The children had the opportunity to learn about and meet farm animals, as well as many exotic animals. Reception's trip to the farm involved a wide variety of activities that filled our day. You can see the various activities we engaged in below.
Thank you so much to all of the volunteers who helped make this trip such a huge success!
Pig Encounter
Exotic Talk
Science Week!
It's Science Week! Stay tuned to see all of the interesting activities Reception get involved in!
Thank you God for the people who help us.
Mr Ouch!
Reception got to laugh and learn when Mr Ouch visited to teach us about being safe. We learnt about many ways to be safe including stranger danger, fire safety and how to cross the road safely. Some children were even lucky enough to be chosen by Mr Ouch to help him demonstrate being safe. We are all so grateful to the hilarious Mr Ouch.
Stay and Play - September 2017
Reception children were allowed to bring in their parents for their first day in school for a visit.
Notice Board for Reception's families