Year Two
Saint Angela and Saint Christopher
World Book Week
To begin world book week, we paired up with Year 6 to share some of our favorite books and read together.
It was fun having the older children down in infants.
World Book Day
For World Book Day we choose one of our favourite books from home to bring into school and we got to wear our cosy pyjamas!
During the day, we got a special delivery. We unwrapped the special delivery and it was a book called Journey. We were very excited to read this book because it was wordless and we had to tell the story using only the pictures. How cool!
Art
This term our topic was 'Can Buildings Speak?'
We looked at lots of different buildings and compared the similarities and differences between patterns, shapes, colours and purpose. We designed and then created our own mural based on our school and we thought about shape, patterns, designs and colour.
We loved using clay and had even more fun painting it afterwards!
Music
We have started learning how to play recorders in music - we are really excited to learn some notes and eventually learn songs!
Year 2 Maths Lesson Together Jan 2020
Thank you to every one who attended this event. Below are some photos from the day, and the lesson for you to have another look at. Please feel free to print it if you wish to try the questions again with your child at home. Many thanks for coming again, the children said they really enjoyed learning maths with their parents!
Year 2 Reading Workshop 2019
Year 2 Structures Autumn 2019 Design and Technology
Famous London Landmarks
Year 1 and 2 Maths Challenge 2019
Peace at Last
Opera Up Close
Saint Angela and Saint Christopher were lucky enough to see an opera in school this week. The year group has been studying the text 'Peace at Last' by Jill Murphy. Opera up close is a company which brings opera performances to schools and collages. We were very lucky to share this experience with our children.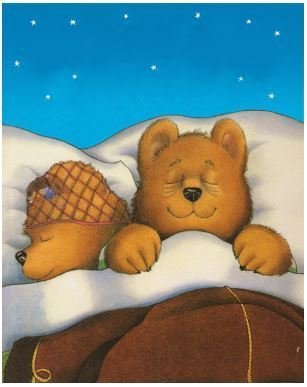 Mr Bear can't sleep. Mrs Bear is snoring. So he goes to sleep in Baby Bear's room. But Baby Bear is pretending to be an aeroplane. So he goes to sleep in the living room…