We are all very proud to be part of the
"St Joseph's Schools Family"
Our parish priest at St Joseph's Catholic Infant School is Fr John Menonkari.
We regularly attend mass at St Joseph's Church and share our celebrations with the Junior School.
We expect that all children admitted to St Joseph's will take a full and active part in the religious life of the school. Each day begins and ends with a prayer and our Catholic faith is at the heart of the school day. Parents are welcome at regular assemblies and masses, and kept informed of RE topics through newsletters. By fostering a partnership between school, home and parish we teach our children through example and prepare them to become considerate and compassionate members of the wider community.
Our local parishes are St Joseph's and St Erconwald's. You can visit their websites by clicking on their names. Our school is in the Diocese of Westminster.
Download our Staff Mission Statement
Prayer Leaders 2016 ~ 2017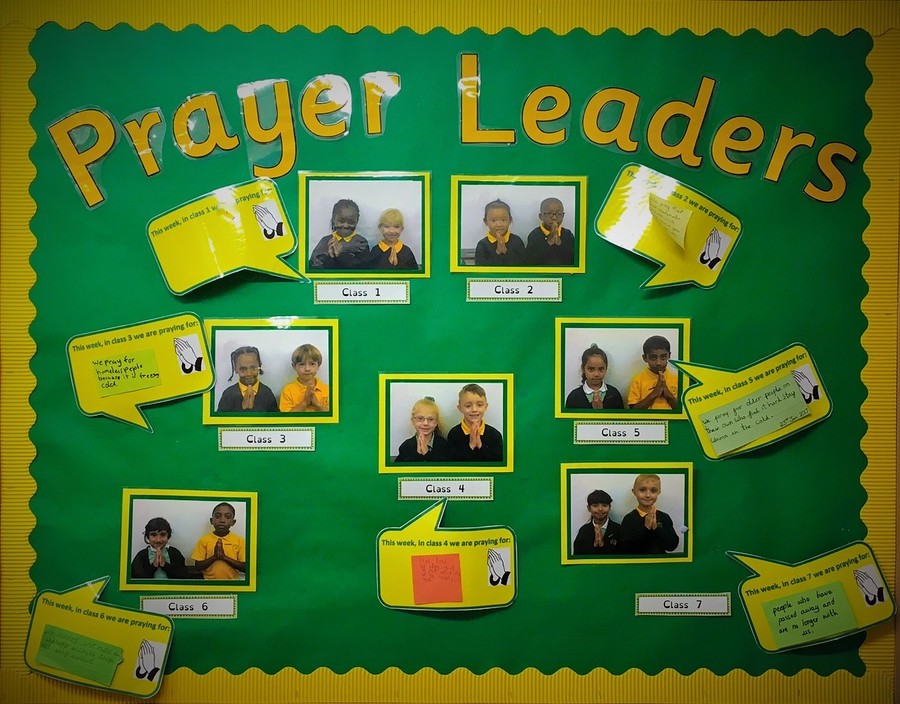 Father Anthony from Saint Erconwald's at our Ash Wednesday service in the Infant School
On Wednesday 1st of March 2017 Father Anthony led an Ash Wednesday service in our school hall to distribute ashes to our children. He also visited the nursery to talk to the children there and also let them receive ashes. It was a beautiful service .
Many thanks to Father Anthony for visiting us.
Other Faiths
Each year we study some other faiths to develop our understanding our understanding of living in a multicultural society. This year we have looked at Hinduism in the autumn term and Judaism in the spring term.
Judaism
We have recently been studying Judaism in school. The year one children were lucky enough to visit a Synagogue and have a talk from a Rabbi about what happens there. We also had a whole school assembly introducing some of the artifacts and traditions of the Jewish Faith.
Nursery made potato latkes a food traditionally eaten at Hanukkah.
Hinduism
We have been learning about other faiths. We recently had a visit from the Shree Swaminarayan Mandir Temple in Kingsbury. They brought lots of artefacts to look at and explore. We had a fun day!