Our Early Years Foundation Stage (EYFS) classes work on a broad range of creative themes. In line with the Development Matters guidance they differentiate these themes within through the following subject areas: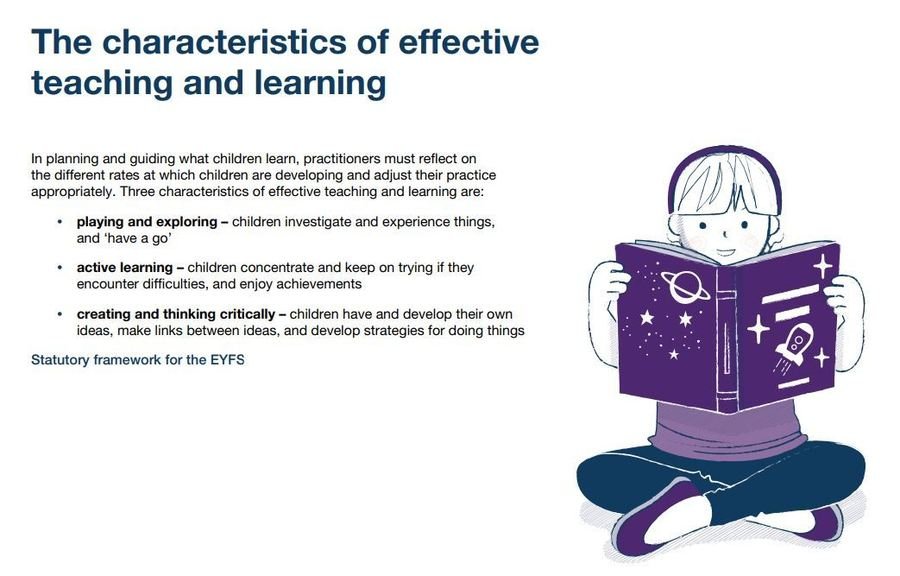 The main themes used to teach these areas are fluid allowing for the likes and interests of the current cohorts.
For further information on the development matters guidelines followed by our EYFS please click below.
Please click on the links below for further information:
First 100 high frequency words
High frequency words handout for parents
Phonics and reading handout sheet for parents
Curriculum Meeting: Phonics 2019
Reception
2021-2022
Reception medium term planning - autumn term 2021
2020-2021
Reception medium term planning - autumn term 2020
Reception medium term planning - spring term 2021
Reception medium term plan - summer term 2021
2019-2020
Reception medium term planning - autumn term 2019
Reception medium term planning - spring term 1 2020
Reception medium term plan spring 2 2020
Reception medium term planning - summer term 2020
Click here for the summer term Reception Newsletter 2020
Nursery
2021-2022
Nursery medium term planning - autumn term 2021
2020-2021
Nursery medium term planning - autumn term 2020
Nursery medium term planning - spring term 2021
Nursery medium term plan - summer term 2021
2019-2020
Nursery medium term planning - autumn term 2019
Nursery medium term planning spring 1 2020
Nursery medium term plan spring 2 2020
Nursery medium term planning - summer 2020
Click here for the summer term Nursery Newsletter 2020
Music Plan EYFS